Alex Jones EndGame, Watch Now
Share this info!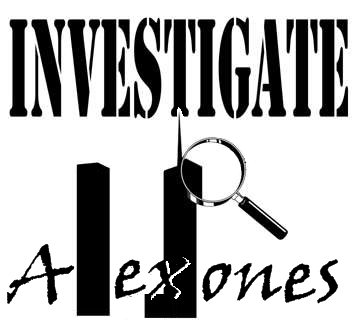 Some time ago, the Alex Jones EndGame documentary came out. If you heard about it, you may be looking to watch it. You can watch it in the player below.
I wont tell you about the "goal", end of the documentary is. The thing that he says we need to do more of, I just found ridiculous. I have found some of his documentaries interesting but at the same time I hated the fearmongering.
I hated the feeling he pushes that I need to be afraid of everyone because they are all out to get me.
I also found complete lies and sent it to him and his staff and they ignored me. So I can only assume they already knew about it or just didn't care.
He can't do a lot of fearmongering if he was telling the complete truth, can he?
Now, some people like to call me names and say I'm with the government because I speak out again Alex Jones.
If everyone used their brain, they would see him for who he really is.
I started following him back in 2005, 2006, and thought he was really on "our" side. It didn't take a long time to figure out the truth.
I invite you to do your own, honest research and assess the feelings that you get from him. Lying, fear, abuse, bullying, name calling, deflecting, pompousness and so on.
These are some of the things I saw, heard, and felt being done to others. Based on my beliefs and core values, I couldn't support him and anything he does.
I believe he is working for himself and the other side at the same time while he is raking in millions of dollars.
Don't be fooled!
Anyway, you came here to watch the documentary, so check it out below.
EndGame Documentary
What are your thoughts about EndGame?
Share your thoughts on this documentary or any other information to add to it.
What Other Visitors Have Said
Click below to see contributions from other visitors to this page...

Return to Alex Jones from Alex Jones EndGame
Share this info!