Kane Alexander Fake Name & Scammer
by TJ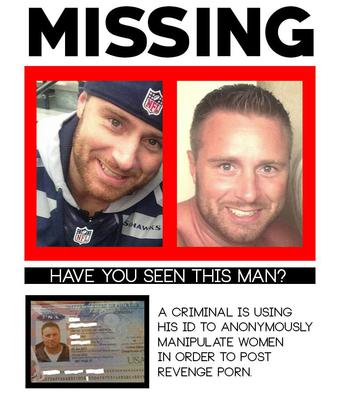 Kane Alexander pretends to be this guy
Have you come across a guy calling himself Kane Alexander or Kane Alexander Morhaus? This person may be trying to scam you out of pictures, money, your identity, and life story.

He also goes by other names like Jacobe Longly and Christian Allen. Sometimes he pretends to be his own friend or cousin seeking revenge on those that hurt Kane, Jacobe, Christian.

I'm attaching the audio for you to listen to so you can hear his voice incase you come across him and you can also see how sneaky he tries to be.




Download Audio conversation

********

Update 11/29/2015
We believe that we have the correct name, a current or previous address, and the picture of this scammer.
Video of some of the evidence.
We believe this is a picture of him.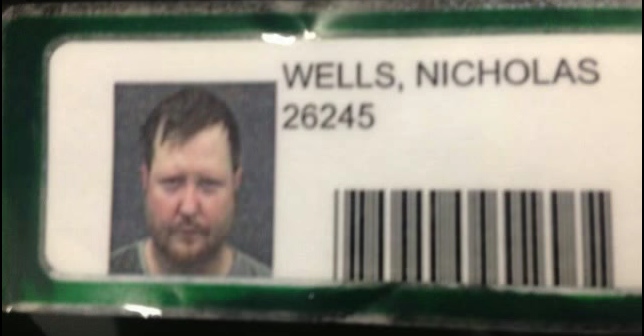 Here are pictures of his tattoos.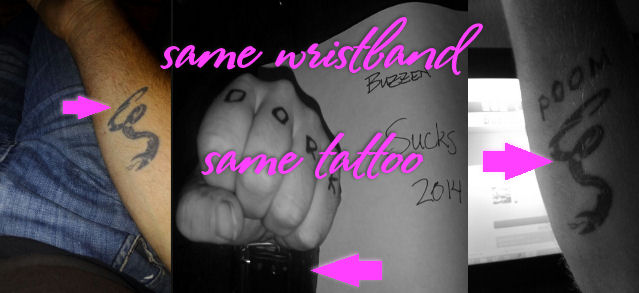 This is either a current address or a former address. This is an old email address that he used a long time ago, but may still be currently using. This email provided his Name and Address.
518 37th St Se, Auburn, WA 98002.
entrepreneurr@msn.com
His current IP shows Tacoma WA, so he is still in the area of Tacoma/Auburn WA.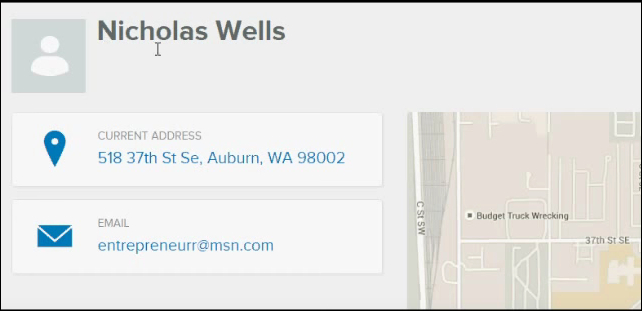 *********
Continuing with the original story.
My friends and I came across a guy named Kane Alexander Morhaus. He said he was from the Seattle Washington area. He was a nice guy but strange. He likes to force people to stay on the phone by telling them no, you can't get off, Ill be right back.
He likes to talk over women while they are trying to say something.
If you are smart enough to ask him questions about what he does, he will prove that he is a liar. See, he can't prove his employment and makes up lies as to why he doesn't have a work email or phone number yet he deals with clients.
He claims to have a girlfriend with a child and a sister that he spends a lot of time with.
I'm sure its all lies.
If you come across him, the easiest way to find out if he is real or not is to identify him after you have his name and picture. Make him go on live camera in Skype and show you his face.
He wont do it.
He will make up lies saying how his girlfriend or his sister says how dumb he is for trusting people online and he keeps getting scammed by people so you have to show yourself and your id first.
With this, he steals your identity. He creates a new name and uses your picture and ID to begin scamming others.
What he did with me was to say that his girlfriend said for him and her to get on camera with me and my wife. Even though my wife was not involved at all, he had to have us with our IDs to prove who we were.
Now, a bit of backstory. My friends and I questioned who he was. It was him who we believed he was a scammer but he tried to turn it around say my wife and I needed to show who we were. He said a week prior that he has no problem showing who he is and proving his Identity to me. Well that all changed as soon as I pushed hard for it.
He will waste your time.
He also records every voice conversation and all text conversations are already recorded through Skype.
Don't believe his lies no matter how plausible his story sounds.
He gets women to travel to Seattle to see him and he never shows up. This guy is a real mental case. He also obsesses over women so if you ware a woman, he will keep asking for more and more pictures. He may even push to see naked pictures.
He may be living in the Seattle area although he does give a fake address and company name that he says he works for. We verified with his job that no one with that name works there. We did a background check on Kane Alexander and it comes up with absolutely nothing.
So Kane Alexander is not this guys real name. He stole the ID pictures of this guy to make up a story to scam people. This Kane Alexander or Jacobe Longly contacts women in chat rooms and through skype and blackmailing them. He also contacts guys as you see from the pictures and our experience.
On chatrooms like buzzen.com, he may go by Kane or Deviant, xxxdeviantxxx (or a variation of that).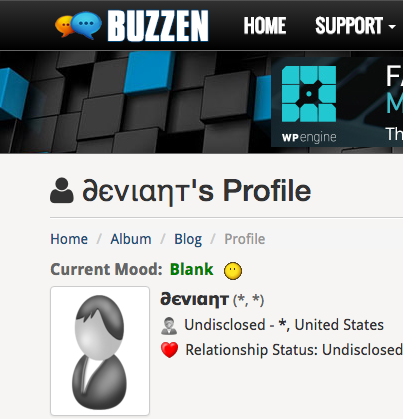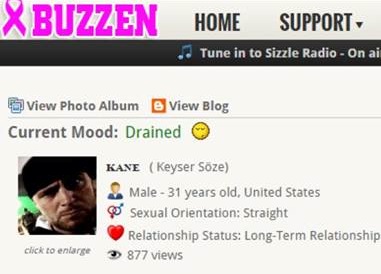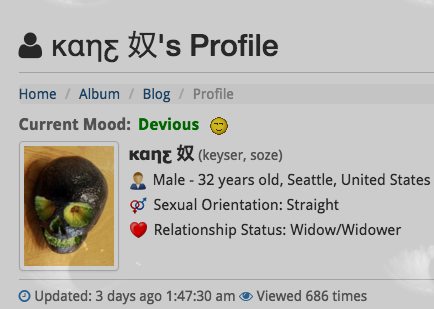 Please comment below if you had experience with this Kane Alexander.